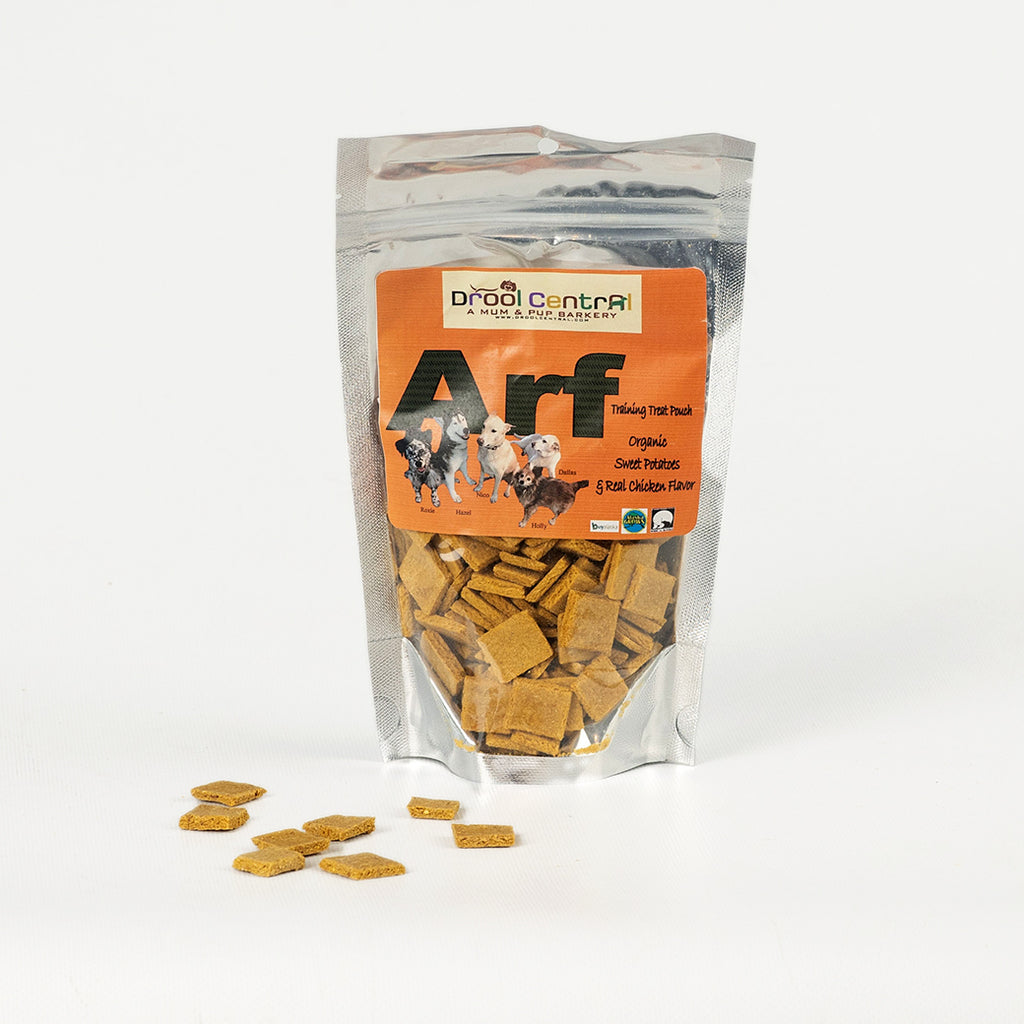 5 oz./bag  Training Treats for dogs with sweet potato & chicken. Arf Training Treats are itty bitty crunchies won't make dogs gain weight while learning basic commands.
Ingredients: Organic Sweet Potato Puree, Alaska Grown Barley Flour, Homemade Chicken Fat, Fresh Whole Eggs, Mixed Tocopherols (natural Vitamin E), Citric Acid.
Six ingredients
Organic Sweet Potatoes 
Alaska Grown Barley Flour
Human-grade homemade chicken fat
Fresh whole eggs
Made in Alaska
Made in the USA
No artificial preservatives
No substitutions
No artificial flavorings or seasonings
No artificial colorings
No salt
No refined sugar
No corn
No soy
No wheat
Resealable bag
Why Sweet Potatoes: Because Sweet potatoes has significant source of vitamin A (in the form of beta-carotene). Sweet potatoes also contain vitamin C, manganese, copper, pantothenic acid and vitamin B6, potassium, dietary fiber, niacin, vitamin B1, vitamin B2 and phosphorus.
The Vitamin A in Sweet Potatoes help with promoting healthy skin, coat, eyes, nerves, and muscles in dogs. Vegetables with orange flesh like sweet potatoes contain beta-carotene, a precursor of vitamin A and a powerful antioxidant that helps prevent disease and infection.